The architecture
Known for the iconic reddish-brown sandstone from which they're built, there's no doubt that the architecture and character of Back Bay's Victorian-era brownstones are beautiful. The buildings are full of historic charm and remain a worthy investment for their quality construction and proximity to all that modern Boston has to offer.

Most of Back Bay's brownstone homes were built over a century ago from materials that have stood the test of time. The homes are desirable for this reason and for the many characteristic details of their 19th-century architecture. Living in a brownstone also means that you'll be living within a row of other homes, which offers a sophisticated, urban look that's imitated by modern high-density housing developments.

Given the age and luxurious history of the brownstones, they tend to be adorned with a wide variety of plants and flowers, as well as mature deciduous trees that provide wonderful shade. Neat gardens combined with decorated homes make for a colorful and vibrant neighborhood with obvious historical flare. The competitive market for Back Bay brownstones is accentuated by these good looks and is built on the neighborhood's convenient location within Boston.
The neighborhood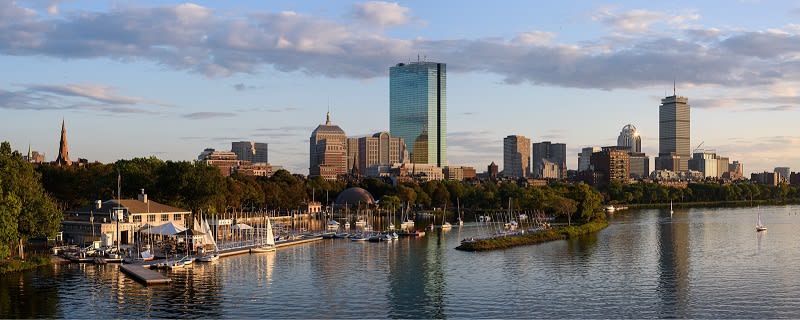 The charm of Back Bay's brownstones is wonderful in itself, but the neighborhood that surrounds the homes accounts for Back Bay's popularity. While the neighborhood has an urban atmosphere, it maintains a distinctly comfortable, residential feel. You'll get to enjoy luxury shopping on Newport Street, nightlife, and waterfront parks, all within walking distance from your home and your office building.

The neighborhood's designers were inspired by Paris and sought to build a unique, hospitable space within a booming city. This inspiration continues to make room for cafés, restaurants, and charming market-front real estate. The Boston Public Garden, America's first public botanical garden in a major city, is a short walk from anywhere in the neighborhood.

Other parks in the area include Copley Square and the Charles River Esplanade. Whether you want to take a walk, go kayaking, or just relax outdoors, Back Bay offers homebuyers and investors lots to be excited about.
The community
Beyond the buildings themselves, living in a Back Bay brownstone will offer the best social aspects of a residential suburb, with less travel time or traffic. The neighborhood's row housing is an ideal residential environment for meeting new people. The tree-lined streets are a relaxing, scenic atmosphere in which to enjoy coffee and greet your neighbors and friends from the porch.

Beyond the sidewalk outside your brownstone, Back Bay's community can be observed throughout the neighborhood's parks and retail areas. You'll find that lots of concerts and community events take place at Hatch Memorial Shell or at the Boston Public Library, the first public library in the United States!
Looking for your Back Bay brownstone?
If you'd like to learn more about investing in one of Back Bay's stunning brownstone homes, contact The Curtis Group to speak with an experienced Boston real estate agent.